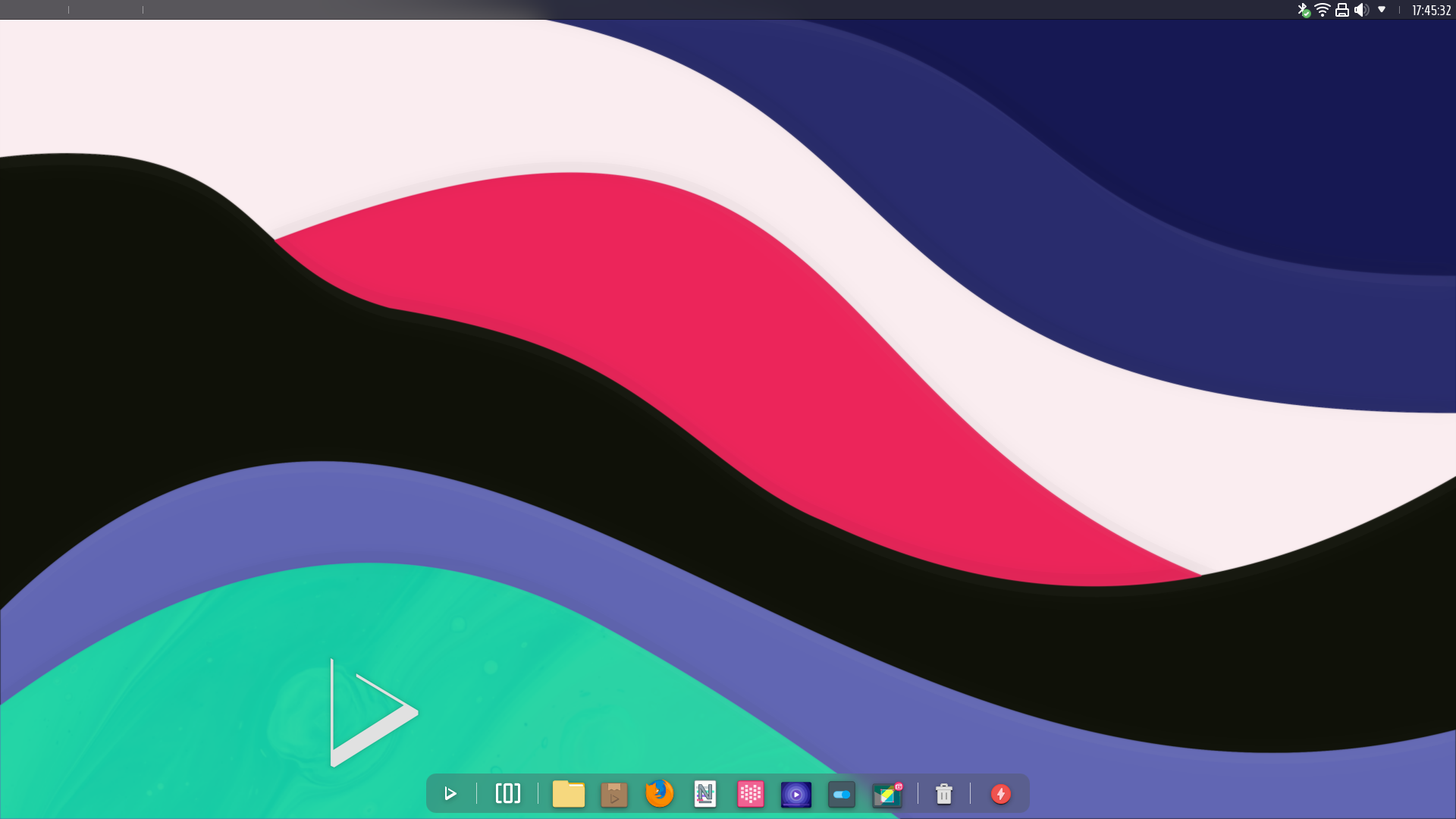 Today is the day! — Nitrux 2.7.0 "sh" is available to download
We are pleased to announce the launch of Nitrux 2.7.0. This new version combines the latest software updates, bug fixes, performance improvements, and ready-to-use hardware support.
Nitrux 2.7.0 is available immediately.
📜 Table of Contents
---
✨ What's new
We recommend new users do a fresh installation using the latest media. For users of the previous version (2.6.0), please check the Notes.
See Notes for detailed information on a list of packages updated from the last release.
The 6.1.15-1 Liquorix kernel is now the default in the distribution.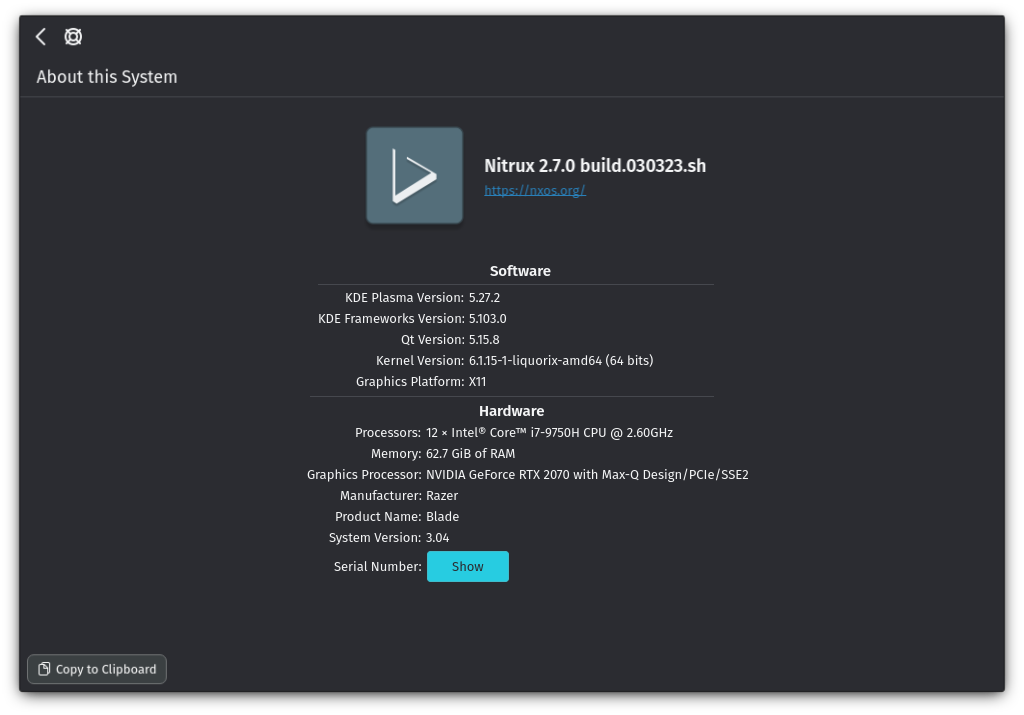 We've updated the following components of the distribution. For other information, see Notes.
Firefox to version 110.0.1.
We've updated MESA to version 23.1~git2303050600.af9536~oibaf~l.

Disclaimer: We do not develop or package MESA. To file bugs against MESA, please use their bug tracker here.

We've added OpenVPN.
We've added open-iscsi.
We've updated the Nvidia proprietary driver to version 525.89.02.
To know where to check for a more detailed list of updated packages, please check the Notes.
We've fixed or closed the following issues in the distribution; see Report bugs.
We've removed the following components from the distribution.
We've removed both Debian package management binaries from the Live ISO too. Calamares will perform the installation typically.
---
We've also uploaded a separate ISO featuring MauiKit and MauiKit Frameworks 2.2.2, Maui Apps 2.2.2, 1.0.1, 1.0.0, and Maui Shell 0.6.0, which gives the codename for this release, "sh" or shell.

The ISO with NX Desktop uses MauiKit and MauiKit Frameworks 2.2.0, Maui Apps 2.2.0, 1.0.0, and 0.5.5.
Because this is the first time we've released an ISO specifically for demonstrating Maui Shell and the Maui Apps.
To learn more about the most recent changes to MauiKit, MauiKit Frameworks, Maui Apps, and Maui Shell, check the MauiKit blog.
Maui Report #21 — https://mauikit.org/blog/maui-report-21/
Maui Release Briefing # 1  — https://mauikit.org/blog/maui-project-release-report-1/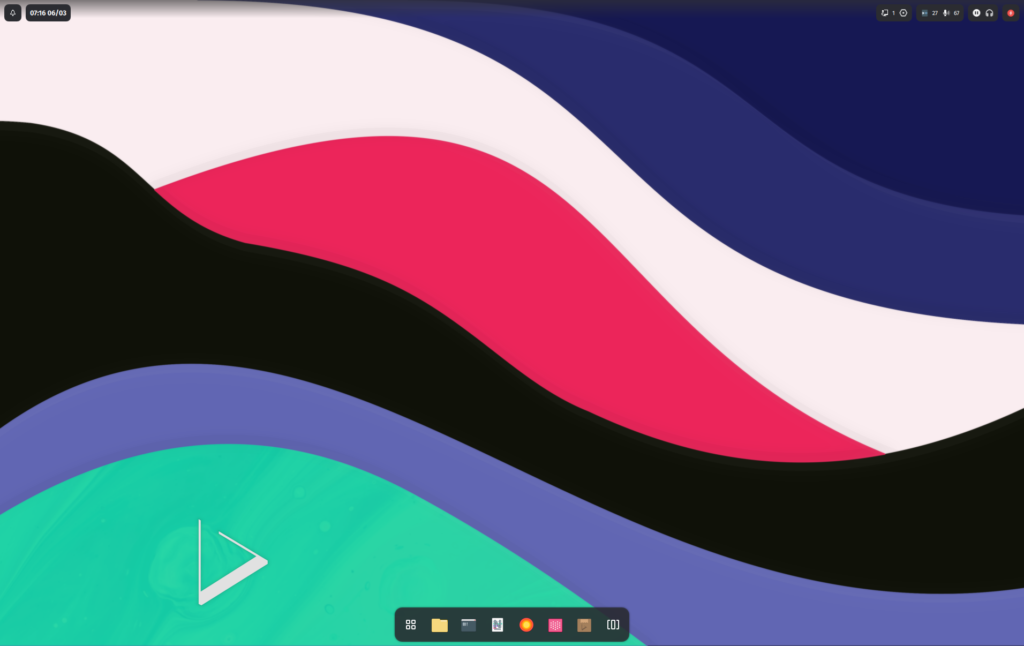 The list of Maui Apps includes the following.

Agenda, Arca, Bonsai, Booth, Buho, Clip, Communicator, Fiery, Index, Maui Manager, Nota, Pix, Shelf, Station, Strike, and VVave.

The NX Software Center is built using MauiKit. However, it's not a Maui App as it's not hosted in KDE infrastructure, as is Maui Shell's case.

The ISO file that includes Maui Shell has most of the same features as the ISO with NX Desktop, with the notable exceptions of Firefox and some of the KDE Apps like Ark. The remaining KDE Apps in this ISO are System Monitor, System Settings, and KDE Partition Manager.




Eventually, as Maui Shell progresses, we will replace NX Desktop with Maui Shell + Maui Apps, collectively known as Maui DE, as we have stated on prior occasions.

We're using a Plasma X11 session to launch and use Maui Shell, and while it works, it's worth mentioning that the development of Maui Shell focuses entirely on Wayland, and it does not depend at all on Plasma (as in plasmashell) or KWin. The specific session for Maui Shell is called "Cask (Wayland)," and it is available in SDDM.

So, we hope that users understand that Maui Shell is by no means complete; what you see is its current state (as of the date of this post).

You can find the ISO with Maui Shell at our mirrors on Sourceforge, OSDN, and FOSS Torrents.

We strongly recommend testing the ISO with Maui Shell on physical hardware. Again, we thoroughly recommend 

not using this ISO in a VM.
Here's a list of known issues for this ISO.
Some icons are erroneously assigned, i.e., Volume, Microphone, Session, etc.
Some desktop launchers do not work, i.e., our custom launchers install Bottles, Steam, and itch.io. Launching the scripts in the launchers from the terminal does work.
Some desktop launchers appear duplicated in the application menu.

Some AppImages (where the AppImage file is not the problem) do not launch inside Cask. We're implementing a workaround for now, which consists of using KWin, hence why we use a Plasma session.

Desktop launchers for Flatpak apps do not work. To run Flatpak apps, use the terminal or download Bauh (available as an AppImage).

Wireless networks appear on the status card. However, nothing occurs when clicking to connect to a network. Manually connecting using the terminal is required.

Some situations can cause Cask to crash. To get back to SDDM, change to a different TTY and run the following command, where $USER is your username.
pkill -U $USER
To report bugs, please refer to the section Report bugs.
📥 Download
Here are various ways to download our ISOs and virtual appliances.
Checksums (MD5).
988f8fda82f45e9a92add2ab04e0b3ea nitrux-nx-desktop-plasma-bd04e074-amd64.iso
65b884a55b61fd2c56e34047fb829f09 nitrux-maui-shell-f5f3e48f-amd64.iso
⛔ Known issues
To see a list of known issues, click here.
🗒 Notes
To see a list of release notes, click here.
🐞 Report bugs
To report bugs, please use our bug tracker on GitHub.
📝 Changelog history
To see a list of previous changelogs, click here for the changes archived at our site or for the changes archived at Sourceforge.
📰 Resources
Here are various articles, tutorials, and other information on our blog.
📌 Post-release announcements
Here's a list of post-release service announcements for this version of Nitrux.