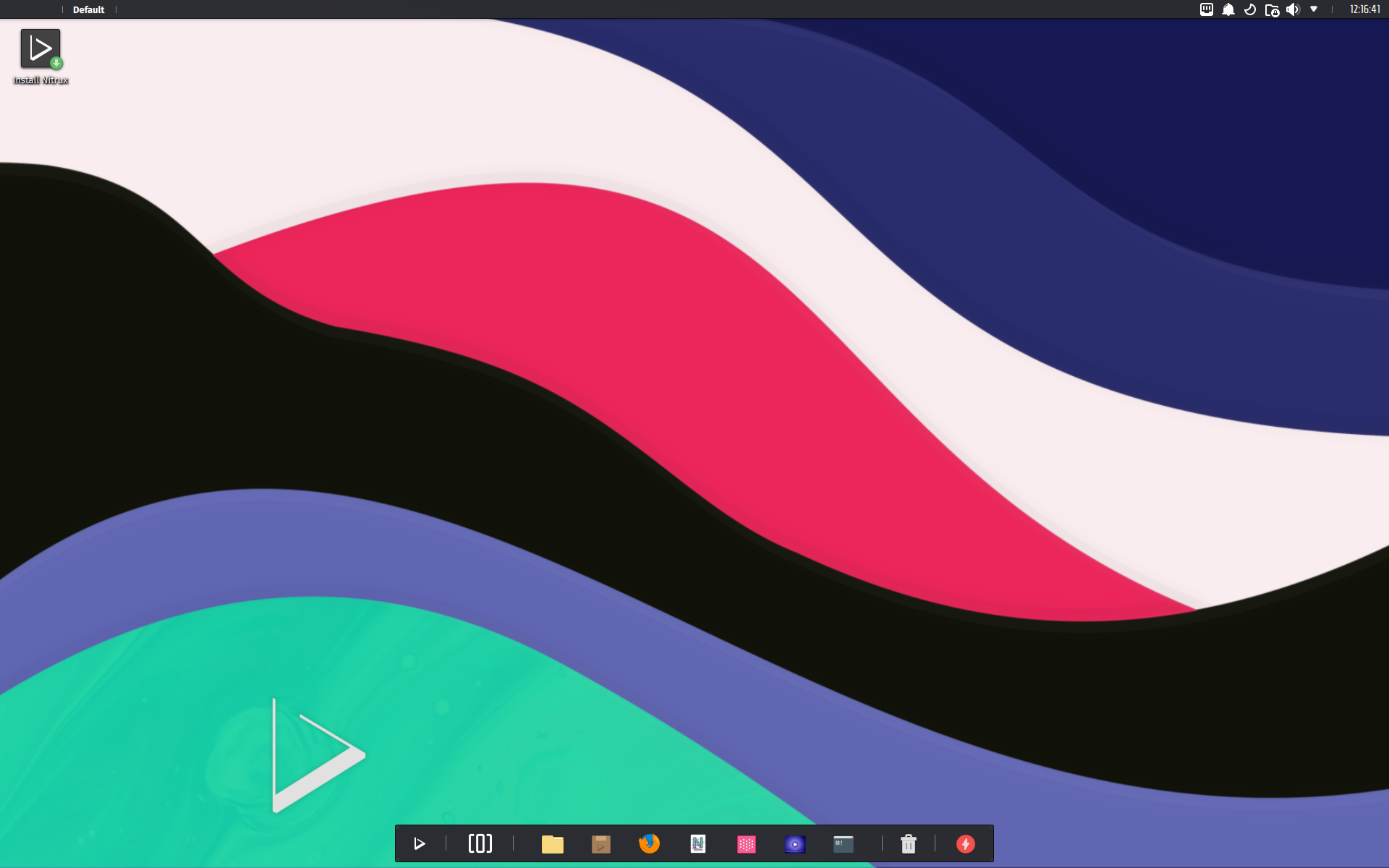 Today is the day! — Nitrux 3.0.0 "ut" is available to download
We are pleased to announce the launch of Nitrux 3.0.0. This new version combines the latest software updates, bug fixes, performance improvements, and ready-to-use hardware support.
Nitrux 3.0.0 is available immediately.
🔰 Information: The codename for this release is "ut," which refers to both Kernel Boot and the Nitrux Update Tool System that were updated for this release.

⚠️ Important: Despite the efforts and improvements in this and previous releases, we're not claiming to be security or forensic experts or that the distribution is "impenetrable" or "unhackable," so there isn't any misunderstanding. Suggestions to continue improving on this area are welcome at our organization at GitHub (open a new discussion).

This release is brought to you by our friends at packagecloud. packagecloud provides Nitrux Latinoamericana with the vital infrastructure that allows us to build our distribution.

Lightning-fast, secure, automated package management.
📜 Table of Contents
---
✨ What's new
We recommend new users do a fresh installation using the latest media. For users of the previous version (2.9.1), please check the Notes for information about upgrading Nitrux.
Nitrux 3.0.0 build.310823.ut uses Linux 6.4.12-2 (Liquorix)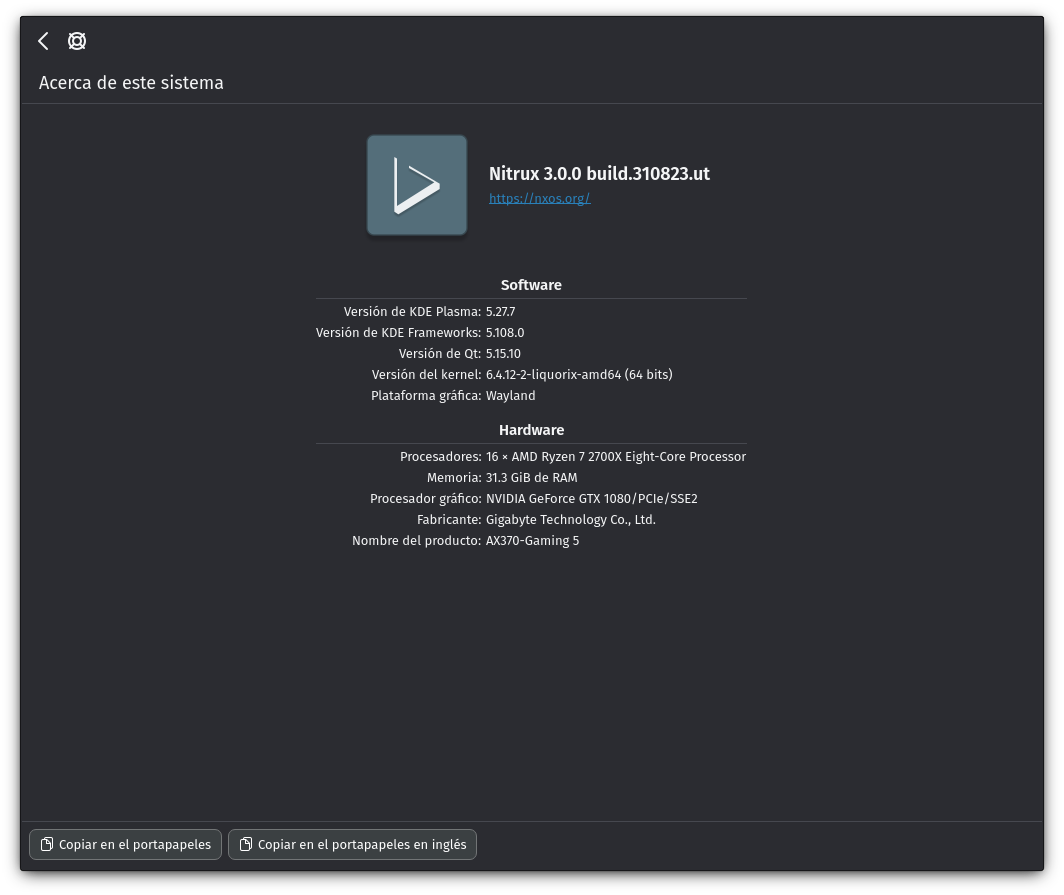 We've updated the following components of the distribution.
Firefox to version 117.0.
MESA to version 23.3~git2309020600.1ae3c4~oibaf~j; see MESA Information.
Calamares settings for Nitrux, including the following.

Remove a deprecated kernel parameter from the Live GRUB entries and the Calamares GRUB module configuration.
Change the order of execution of some Calamares modules to avoid a problem when Calamares performs tasks in the chroot.
Make Calamares enable autologin for the default graphical session upon installation.

Update the configuration for Station not to enable "Adaptive color scheme" by default to avoid a visual bug that occurs when using the default color scheme, resulting in text not being visible in some instances, like editing a file with micro.
Nitrux Update Tool System to version 1.1.3.

Removed code utilizing kexec. Since Kernel Boot exists now, there was no reason to have duplicate code doing the same thing on a separate utility.
A new rescue operation has been introduced for backup redundancy, which addresses unexpected events like interruptions during the rsync process. If such an interruption occurs, the root directory could be inconsistent and unusable, preventing access to the GUI or a TTY interface. This new operation enables users to restore the root partition from a Live session, ensuring recovery in such scenarios. The new operation works the following way: During the update process, the Nitrux Update Tool System creates a compressed backup of the root partition (XFS) using Zstandard. This backup is in addition to the backup of the root directory using SquashFS.

🔰 Information: This operation does not replace restore; it exists if using restore is impossible. The purpose of each operation is different; restore is intended to be called while the system is functional, and the user only wants to roll back the update while the new operation, rescue, is intended to be called when the system is non-functional since filesystems can only be manipulated when they're not mounted, for example from a Live session. The utility will refuse to execute rescue if not from a Live session.
🔰 Information: The partition backup will use approximately 3.1GB of storage space; however, only one backup is created.

Kernel Boot to version 0.0.7.

We've added a check to ensure that Kernel Boot is used in supported hardware, specifically, ensuring that Kernel Boot is not used in devices using NVIDIA hardware due to how the NVIDIA proprietary driver works with the Linux kernel.

AMD Microcode updated with "AMD Inception" patches for AMD Zen4 processors.
Intel Microcode updated with mitigations for "Downfall" for Intel processors.
NVIDIA Linux x64 (AMD64/EM64T) Display Driver to version 535.104.05.
AMD Open Source Driver for Vulkan® to version v-2023.Q3.1.
Updated our linux-firmware package to include newer files from the Linux firmware repository (from the latest Git commit at the time of writing) for the following drivers

"amdgpu": Open-source graphics driver for AMD Radeon GPUs.

"ar9xxx" and "ar7xxx": Atheros/Qualcomm wireless chipsets.
"ath6k": Atheros AR600x family wireless LAN chipsets.
"atusb": Atmel at76c50x/90x USB wireless network adapters.
"cirrus": Cirrus Logic video cards.
"smsmdtv": Siano Mobile Silicon digital TV USB devices.
"cxgb3": Chelsio T3 Family 10Gb Ethernet devices.
"dabusb": Digital Audio Broadcasting (DAB) USB receivers.
"dsp56k": Motorola DSP56001 digital signal processor.
"i915": Intel graphics driver for integrated graphics processors.
"iwlwifi": Intel Wireless WiFi Link adapters.
"libertas": Marvell 8xxx Libertas WLAN driver.
"matrox": Matrox graphics cards.
"mellanox": Mellanox InfiniBand and Ethernet adapters.
"qcom": Various Qualcomm devices.
"rtl_bt": Realtek Bluetooth USB devices.
"sb16": Sound Blaster 16 sound cards.
"slicoss": Sangoma AFT Series cards for digital telephony.
"sxg": XGATE co-processor for ColdFire CPUs.
"ti-connectivity" and "ti-keystone": Texas Instruments connectivity and Keystone-based devices.
"ueagle-atm": ADSL USB modems based on Eagle-USB chipset.

Include an option for NX Desktop to restart Plasma. To do this, run the following command.
desktop-config --restart-desktop
We've added the following components to the distribution.
We've fixed or closed the following issues in the distribution; see Report bugs.
We've removed the following components from the distribution.
iBus-specific packages as only one input method framework should be used, and Fcitx5 targets KDE Plasma.
The Maui Settings application is removed from this release due to its development focusing on Qt6. Maui Settings is a dependency of Maui Shell, as is Cask; however, it's unnecessary for the Maui Apps.
📥 Download
Here are various ways to download our ISOs and virtual appliances.
OSDN (mirror).

⚠️ Important: We cannot add or remove ISO files from this mirror due to connectivity problems with OSDN (504 Gateway Time-out).
Checksums (MD5).
93684aff49e54c27ec6824e0dc7d96c8 nitrux-nx-desktop-plasma-4c49b192-amd64.iso
-------------------------------- nitrux-maui-shell-0x0fffff-amd64.iso
⛔ Known issues
To see a list of known issues, click here.
🗒 Notes
To see a list of release notes, click here.
🐞 Report bugs
To report bugs, please use our bug tracker on GitHub.
📝 Changelog history
To see a list of previous changelogs, click here for the changes archived at our site or for the changes archived at Sourceforge.
📰 Resources
Here are various articles, tutorials, and other information on our blog.
📢 PSA (Post-release service announcements)
Here's a list of post-release service announcements for this version of Nitrux.
🚀 Get involved
Everyone can participate in the Nitrux community on many levels, from advising fellow Nitrux users to becoming a maintainer. Any contribution, even the smallest, is valued. To start contributing to Nitrux, click here.